The biennial German International Refrigeration Exhibition is one of the largest international professional exhibitions in the field of HVACR. It was relaunched after a four-year interval due to the impact of the epidemic. This year's edition of the refrigeration show was held in Nuremberg from October 11 to 13, 2022 and received widespread attention worldwide. According to the official data provided, the exhibition has more than 800 exhibitors. Leading international refrigeration equipment production brands from China, the United States and Japan participated in the show.
Hailiang has been committed to the R&D, production, sales and service of high quality copper products, new materials for conductors and new materials based on aluminum, and as a benchmark and leading company in the global copper tube and bar processing industry, it was also present at the exhibition. Account managers Zhang Jinguo and Zhu Yongan from Hailiang's foreign trade team provided professional and quality services to all the visiting customers.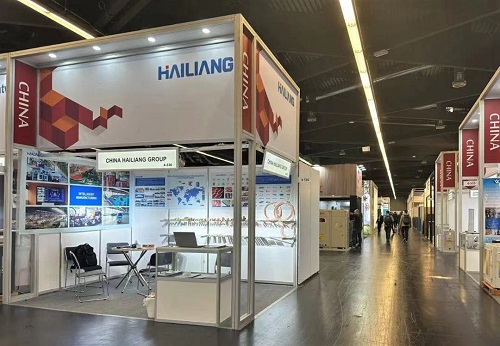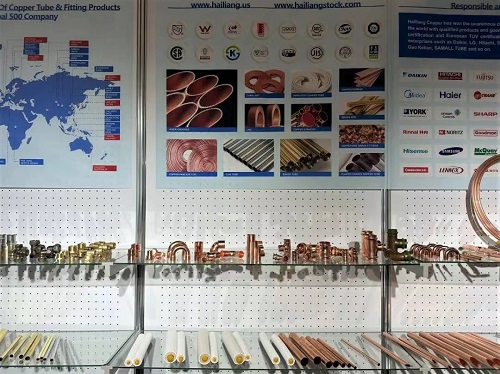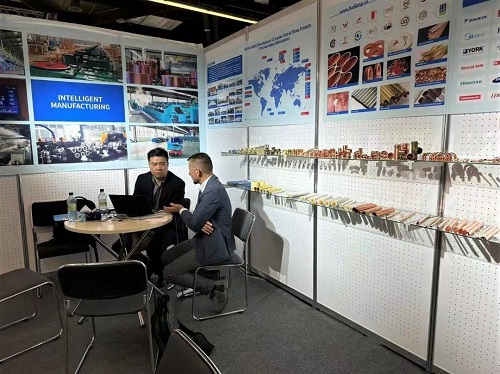 As the international situation leads to a continuous increase in energy prices in Europe, production costs for local suppliers are increasing significantly, which will prompt more orders from Europe to other countries with more abundant energy and relatively lower costs.
At the same time, the energy crisis has prompted a great increase in demand for products in the field of refrigeration and heating in the European market, which will also bring new opportunities for related production and export enterprises. Hailiang will continue to forge ahead and strive to create value for customers in the fierce market competition.
Previous: Exhibition | 2022 Mexico AHR exhibition closed successfully! Hailiang Foreign Trade, Focuses on Latin American market Next: Hailiang Copper wishes you a Merry Christmas and a Happy New Year!